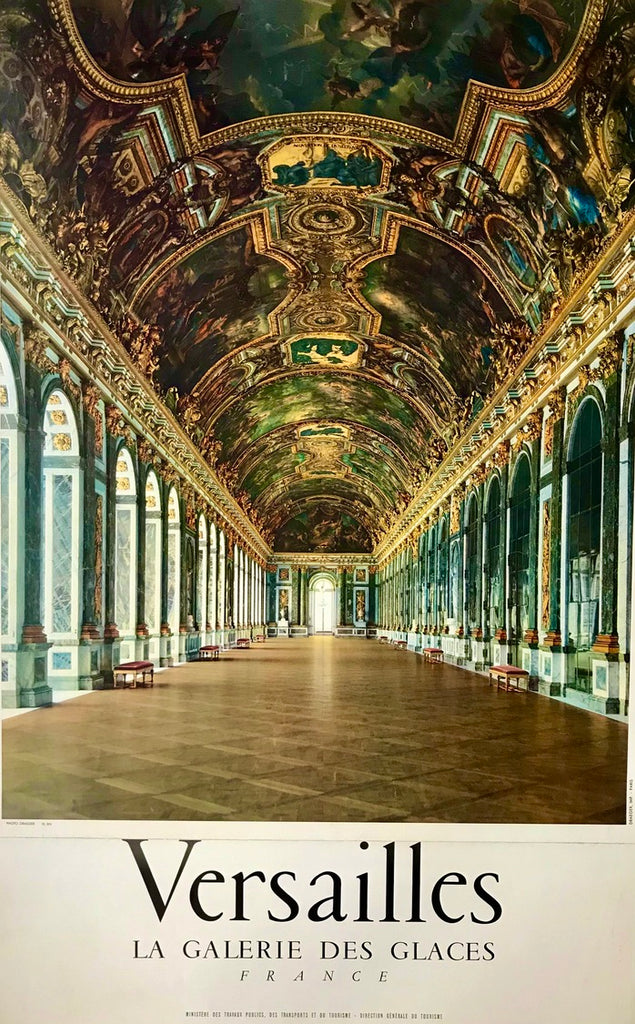 Versailles, Hall of Mirrors, France, 1956?
A MAGNIFICENT original vintage poster showing the famous Hall of Mirrors of the Palace of Versailles, home to France's monarchs. It is not dated but may be from 1956.
Size  99cm x 62cm
Condition  Good. It has been folded just below the image and there is wear to the right margin. If you would like to know more please get in touch.
Background  The 73-metre hall, with 17 huge windows on one side and 17 matching mirrors on the other, was created for Louis XIV in the 1680s. With dozens of ceiling paintings by Charles LeBrun glorifying the achievements of the 'Sun King', it is one of the greatest glories of French baroque.   
Publisher  Ministère des Travaux Publics et des Transports, Commissariat Général au Tourisme.
Photography  Draeger.
Printer  Draeger.
---
---
More from this collection